Saturna Links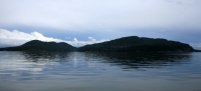 Accommodations
http://breezybaybb.ca/includes/home.php
http://www.eastpointresort.com
http://www.sandybaysaturna.com
http://www.sunsetbeachestates.ca
---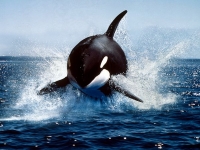 Moby Doll Symposium held May 25th 2013
---

For the weekend traveller who does not want the price of a seaplane or the hassle of BC Ferries, Discovery Seatours is your answer. They depart from Ladner and Steveston on Fridays and arrive at Saturna Island in less than one hour and the returning trip departs from Saturna Island on Sundays.
---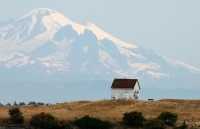 This site delves into Saturna's Spanish heritage, the fascinating stories in the Saturna community, and inspiring community projects like the rehabilitation of the East Point Fog Alarm Building, the most photographed building in the Gulf Islands.
Saturna Island Youtube Links:
Once Around Saturna - a Kayak trip:  www.youtube.com/watch?v=t08FuCW3WbQ
Saturna Escapes:  www.youtube.com/watch?v=JV0u4rqyA-A
---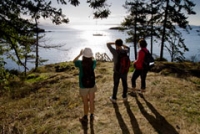 Almost 2/3 of Saturna Island is now protected within the National Reserve. Established in 2003, Gulf Islands National Park Reserve safeguards a portion of British Columbia's beautiful southern Gulf Islands archipelago. These islands are representative of the Strait of Georgia Lowlands, one of the most ecologically at risk natural regions in southern Canada.
---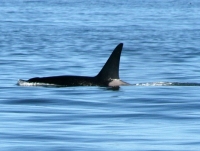 Thanks Tricia from Grouchy Crab Pottery! That's what it's all about!
https://video-sea1-1.xx.fbcdn.net/hvideo-xpf1/v/t42.1790-2/11940602_977935872258737_1874128288_n.mp4?efg=eyJybHIiOjgxMCwicmxhIjo1MTJ9&rl=810&vabr=450&oh=db5462ea01f9d9a87c894cdcc223d152&oe=55E92ABE
Whales Around East Point:  www.youtube.com/watch?v=NQndcnptbpM
---

---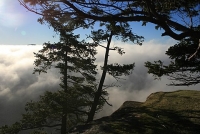 Points of Interest
Saturna Island Weather Station - 5 Day Forecast
---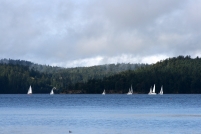 ---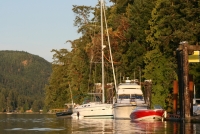 Sponsored by the Community Club, here you will find Information about the Saturna Island.
---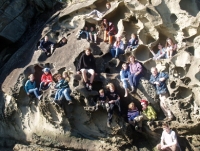 This program is an experiential, place-based ecological learning centre on beautiful Saturna Island. It provides Southern Gulf Islands students with elementary Eco-Adventures and high school Environmental Studies programs that is connected to the BC education curriculum which encourages learners to go deeper and immerse themselves in the natural world to feel, understand and act for the environment.
---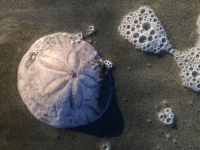 See the 2014 line-up of SEATALKS
---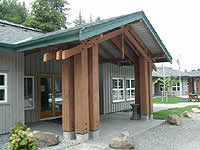 Saturna's new multi-purpose Rec Centre, designed and built for a variety of social, corporate, religious, and sports activities, is available for hire. A commercial kitchen, a comfortable lounge and bar for receptions, a gym for sports, a large stage for performances and capacity of 300 will accommodate most any event.
---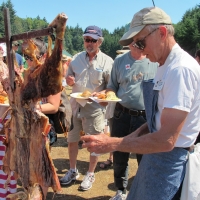 ---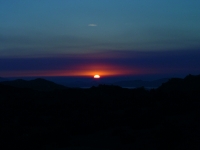 This website is Saturna's equivalent to a local chamber of commerce. The website features information on accommodations and business services on Saturna Island.
http://www.saturnatourism.com/
---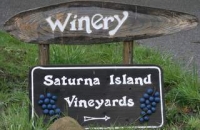 ---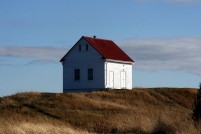 Shaw TV has highlighted the completion of the Fog Alarm Building at East Point Lighthouse
May 26th 2013  CBC Only in Canda airing the Fog Alarm Building gaining Heritage status:
http://www.cbc.ca/player/News/TV%20Shows/The%20National/Only%20in%20Canada/ID/2388212119/
---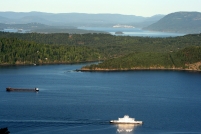 Travelling Options to Saturna Island
http://www.bcferries.com
http://www.seairseaplanes.com/index.php?fuseaction=e4_cms.sched_saturna
http://www.discoveryseatours.ca/passengerservice.html
---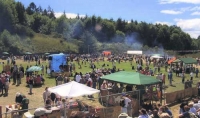 Shaw TV has featured the Saturna Island Annual Lamb Barbeque. This is a Country-fair flavored outdoor picnic celebrating Canada Day each year and held at Winter Cove, Gulf Islands National Park Reserve.
http://www.youtube.com/watch?v=kc6Oxj_tHJM&feature=plcp
A Day At The Saturna Lamb BBQ Time Lapsed:
http://www.youtube.com/watch?v=hFael9a3V4k
---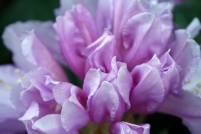 Saturna Island has all it takes to make your wedding day unique and fun in one of the most picturesque gulf islands. There are mountain top, beach, ocean view, orchard and meadow settings. Your wedding can be a simple elopement or a gala affair. The island chef, Hubertus Surm can not be matched.
Accommodations: www.saturnatourism.com
Caterers & Bakers: Hubertus Surm 250-539-5134 ten.sulet@imrus
Flowers: Jessy Guy, Victoria and Saturna Island moc.liamtoh@yugssim
Marriage commissioners: Jane Dixon-Warren 250-539-9964 moc.liamg@dj.remmah                                                                                                                   Dawn Wood 250-539-3494 wood.d38@gmail.com
Musicians & DJs: Mr. Music: Al  Stonehouse
Breezy Bay Blues Band: (250)-539-2984                                               Damien Giles (DJ): (778) 238-2831
Photographer: Nancy Angermeyer:www.nancyangermeyer.com
Wedding Locations:
1.Mount Warburton Pike                                                                               2.East Point Light House                                                                            3.Winter Cove (Contact Parks Canada for groups larger than 15)               4.Saturna Beach/Thomson Park (250-539-3683 Michel Bourassa)  
5.The Shorehouse moc.drofledivad@dob                                                  6.Saturna Island Winery www.saturnawinery.com                                       7. Breezy Bay Farm breezybay@saturnacan.net www.saturncan.net/breezy
Wedding planner:
Peggi Warren, Saturna Island ten.sulet@nerrawp                                    Nancy Angermeyer nancy@nancyangermeyer.com
Wedding Venues:
Saturna Island Community Hall 250-539-5331 ten.nacnrutas@bulcytinummoc                                                                    Saturna Island Recreation Centre 250-539-2452 Centre                           Saturna Island Winery, www.saturnavineyards.com
---