Travelling to Saturna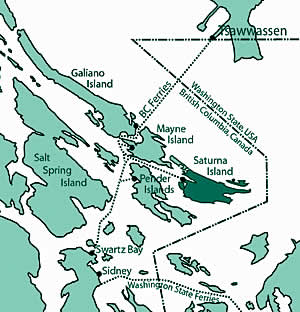 BC Ferries operates a regular scheduled ferry service to Saturna Island from Tsawwassen on the Mainland and Swartz Bay on Vancouver Island. Vehicle reservations are recommended between Tsawwassen and Saturna, but are not available from Swartz Bay to Saturna or for inter-island travel.
Saturna is also accessible by chartered and regularly scheduled float plane service and by water taxi. Private boats can tie up at the Government Wharf next to the BC Ferries Dock.
---
Transportation by Sea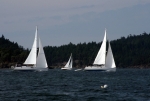 Gulf Islands Water Taxi

BC Ferries
B.C. Ferries Schedules
B.C.Ferries current conditions

Washington State Ferries
WA State Ferries Schedules
Anacortes, WA 1-206-464-6400
Sidney, BC 250-656-1531


Other Ferries
Coho Ferry
The Victoria Clipper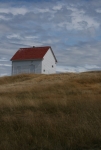 Transportation by Air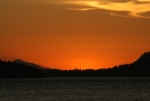 Direct Float Plane Service:
Seair Seaplanes
1-800-447-3247
Harbour Air Seaplanes
1-800-665-0212
Transportation by Road
BC Road Reports
Greyhound Canada Schedules
BC Transit
Other Services: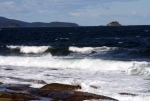 Air Canada
Cooper Air
Helijet Airways
Kenmore Air - Seattle to Gulf Islands
Northwest Seaplanes
Pacific Coastal Airlines
Vancouver Intnl. Airport - YVR
---